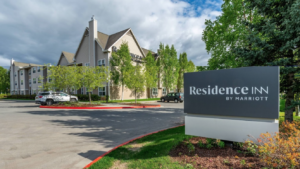 Residence Inn Anchorage Midtown by Marriott
1025 E 35th Ave
Anchorage, AK 99508
(907) 563-9844
Driving distance to conference venues:
0 minutes to BP Energy Center (Thursday & Friday venue)
About 8 minutes to Aloft Anchorage (Saturday venue)
Check-in: 3:00 PM
Check-out: 12:00 PM
A discounted room rate is available for Trending Topics in Nursing attendees on the following dates:
Check-in dates: Tuesday, October 4 – Saturday, October 8
Check-out dates: Wednesday, October 5 – Sunday, October 9
Room Rate: $169 per night plus taxes. Includes breakfast. 
Reservation Deadline: Tuesday, September 13
Book your room at Residence Inn Anchorage Midtown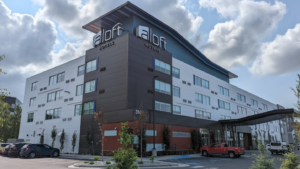 Aloft Anchorage
310 W 36th Ave
Anchorage, AK 99503
(907) 273-3000
Driving distance to conference venues:
About 8 minutes to BP Energy Center (Thursday & Friday venue)
0 minutes to Aloft Anchorage (Saturday venue)
Check-in: 3:00 PM
Check-out: 12:00 PM
A discounted room rate is available for Trending Topics in Nursing attendees on the following dates:
Check-in dates: Saturday, October 8
Check-out dates: Sunday, October 9
Room Rate: $179 per night plus taxes. 
Reservation Deadline: Thursday, September 8
Book your room at Aloft Anchorage